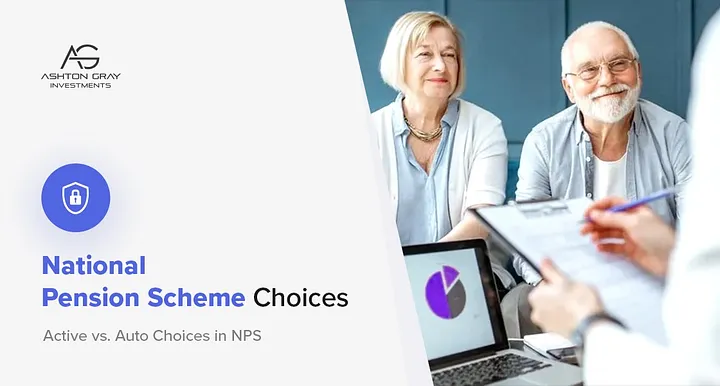 Which National Pension Scheme Investment Choice is Right for You?
As we step into a new financial year, it's time to reevaluate your National Pension Scheme (NPS) investment choices. In this post, we'll help you decide between Active and Auto choices for managing your NPS investments and introduce you to an alternative investment opportunity with Ashton Gray Investments.
NPS: Active vs. Auto Choices
Active Choice
This option is for those who wish to manage their NPS portfolio asset allocation actively. Subscribers can choose the allocation between various assets via schemes E, G, and C.
Auto Choice
This option is for those who don't want to get involved in portfolio decision-making. Subscribers can choose from three Life Cycle Funds (LC): Aggressive (LC75), Moderate (LC50), and Conservative (LC25).
Making the Right Choice
Choose the Active option if you have the necessary time and skill to actively switch/rebalance your NPS corpus regularly. If you want to outsource asset allocation decision-making, go for Auto.
Ashton Gray Investments enables fractional investing for Indians to invest in US real estate, offering up to 18% returns. With fixed monthly payouts, you can escape financial burdens and gain monthly income through investing.
Conclusion
Evaluate your NPS investment choices and consider diversifying your portfolio with alternative investment opportunities like Ashton Gray Investments.