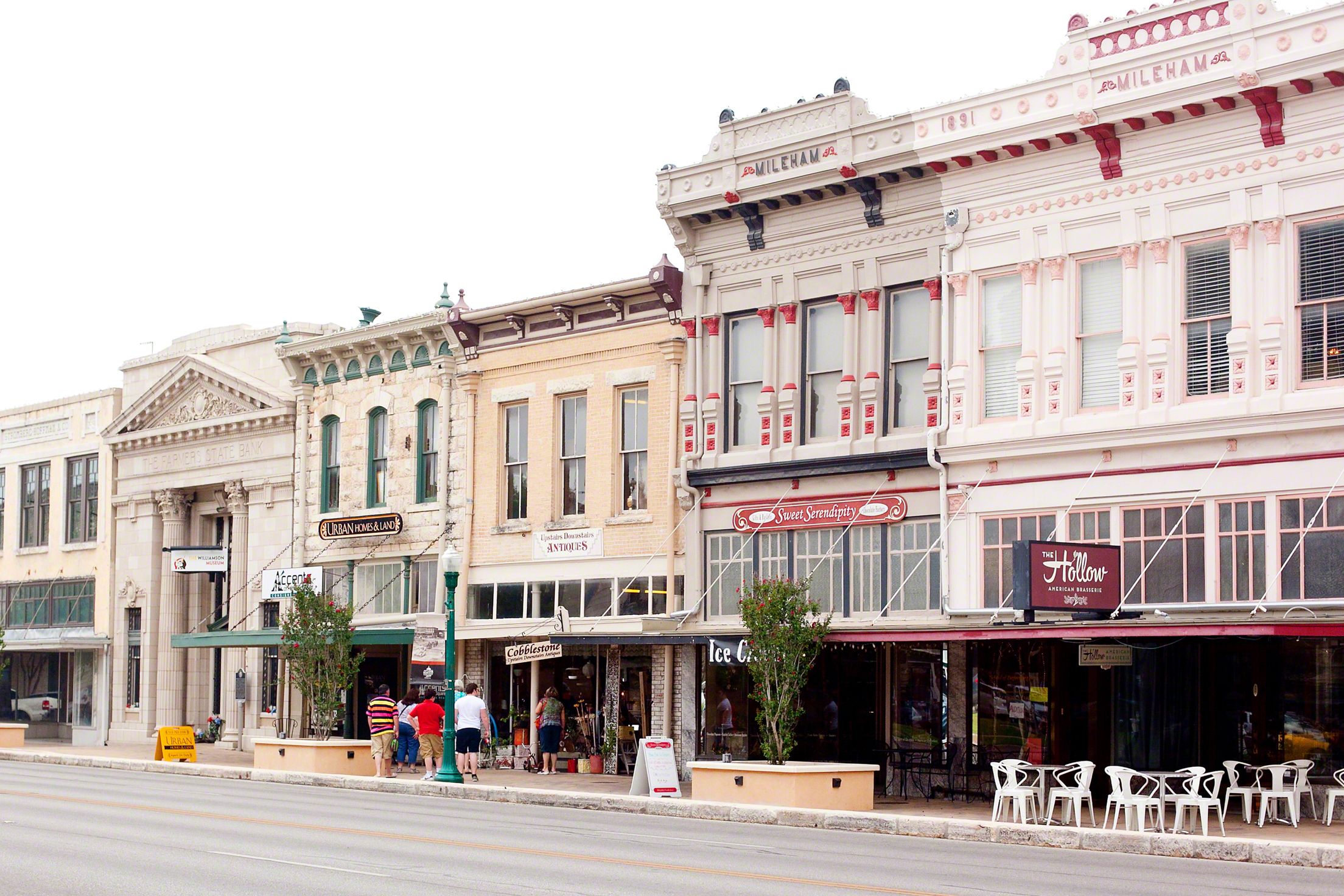 Goergetown – Your New Investment GOLDMINE!
All that glitters is not gold!
This age old adage holds true even in the realms of real estate investing. 
We understand the challenges of finding the right place but, fear not for we are the expert gem hunters dedicated to unveiling the hidden 'treasure'!
Picture the United States – one of the most developed nations in the world! Now, let us tell you that the US Central Bureau has identified 15 fastest growing cities in the US in 2022.
Six out of these 15 cities shine bright in Texas.
Kyle
Georgetown
Leander
Little Elm
Conroe
New Braunfels
Before we reveal the 'crown', we'll let you take a guess.
Will it be Kyle? Or perhaps Leander? Could it be Little Elm, a hidden treasure waiting to be discovered? Conroe and New Braunfels, both have their own merits to boast.
Here's a hint – the city is tucked within the coordinates of 30.633263 and -97.677986, just beyond the reaches of Austin.
Yes, it is Georgetown!
Home to the most beautiful town square in Texas, Georgetown is experiencing an irresistible pull, attracting a growing number of individuals and businesses eager to embrace its transformative development.
But, what makes this city good for real estate investors?
Let's talk numbers. 
Georgetown's housing market thrived in 2022, with an impressive 18% surge in home prices, outpacing the national average. This upward trend indicates not only a strong demand for housing but also the potential for substantial returns on investment. 
Moreover, properties in Georgetown have been in high demand, with houses typically spending a mere thirteen days on the market before finding eager buyers. This swift turnaround time speaks volumes about the desirability and competitiveness of the real estate market in Georgetown.
One cannot overlook the significant influence of Georgetown's close proximity to Austin, the bustling capital of Texas. This favourable geographical location has played a pivotal role in the city's real estate success. 
As Austin continues to flourish as a thriving economic and cultural hub, Georgetown has emerged as an attractive alternative for individuals and businesses seeking a more serene and affordable lifestyle. The easy accessibility to Austin, coupled with the tranquil and charming atmosphere of Georgetown, makes it a win-win situation for real estate investors.
Georgetown's population growth is another testament to its immense appeal. 
Since the 2020 census, the city has experienced a remarkable surge, adding an estimated 19,331 residents and bringing the total population to a thriving 67,176. This rapid growth not only indicates a flourishing community but also presents a wealth of opportunities for real estate investors. With a growing population, the demand for housing and commercial properties is poised to soar, ensuring a vibrant and dynamic real estate market for years to come.
But, it's not just about the numbers.
Georgetown offers a vibrant community with a strong sense of civic pride. It also offers excellent educational institutions, top-rated schools, and quality healthcare facilities, enhancing its appeal as a desirable place to live. The presence of recreational amenities, such as parks, trails, and the San Gabriel River, adds to the overall quality of life and makes Georgetown an attractive location for real estate investment. Here are five reasons that make Georgetown the right choice for real estate investors:
Prime Location: Nestled in close proximity to downtown areas, business districts, and amenities, Georgetown's central location is a magnet for both residential and commercial real estate investments.


Thriving Community: The city lets you experience the vibrant sense of community with active neighbourhood associations, thriving local businesses, and a calendar brimming with exciting community events. Embrace the welcoming atmosphere that makes it an ideal place to live and invest in real estate.


Luxurious Lifestyle: Georgetown's upscale lifestyle boasts a high standard of living with upscale shops, delectable restaurants, and unparalleled entertainment options thereby attracting residents and buyers seeking a sophisticated and luxurious way of life.


Educational Excellence: Georgetown proudly hosts prestigious institutions like the Georgetown University, enriching the area's reputation and drawing investors and residents who value proximity to renowned educational and cultural resources.


Appreciation Potential: The city's remarkable track record of real estate appreciation lets you benefit from properties that have consistently demonstrated long-term value growth, making it an enticing investment opportunity for those seeking potential returns.
These are only a few of the 'all'. 
The real estate landscape here gleams with potential, offering a gateway to substantial returns on investment and if you're someone seeking a real estate investment opportunity that combines the allure of growth, desirability, and a vibrant community, look no further than Georgetown – a true golden opportunity.
Ashton Gray Development is a vertically integrated real estate investment and development company that has created a competitive advantage that yields higher returns for its investors. With its proven 100% return on capital track record, Ashton Gray is a leader in the private equity real estate arena.
Are you looking to invest in U.S. property with a stellar return rate on your investments? You are just a click away!